Derma Care Adult Salmon Medium & Large

Low Grain & Hypoallergenic︱Salmon
Adult Dog Food (For Medium and Large Breeds)

Felicia® Adult Salmon is a special food for sensitive adult dogs. Fish-derived protein source minimizes the risk of food-related intolerances owing to its high protein ingredient from salmon. Because large breed dogs are prone to joint problems, Felicia® Adult Salmon is enriched with a high proportion of glucosamine and chondroitin. In addition, the combination of Omega 3 & 6 natural fatty acids in its composition contributes to the formation of vibrant, silky and shiny hair while supporting the protection of healthy skin.
MADE OF NON-GMO INGREDIENTS

Special Supplements with Exclusive Felicia®
SALMON
Optimum source of protein from real salmon.
ANCHOVY & OIL
Plays an important role in the development of heart, eye, skin and hair health.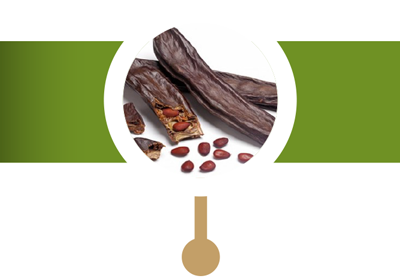 CAROB
Helps the digestive system, reduces the risk of developing stomach diseases.
BLUEBERRY
A natural antibiotic. It reduces the risk of cancer and helps to clean the urinary tract.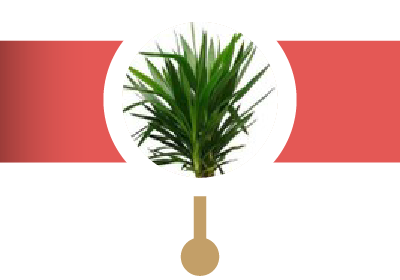 YUCCA
Supports the immune and digestive system, helps to reduce stool odor.
PSYLLIUM
Regulates intestinal functions, helps to relieve diarrhea and constipation.
MARIGOLD
Anti-allergenic and analgesic.
Our nutritionists prepared a hypoallergenic special formula with a reduced grains ratio, so that our cute friends can eat properly and live healthily in accordance with their natural habitats. Formulated to have sources of highly digestible animal proteins, Felicia® is specifically developed against digestive and allergic sensitization. It does not contain beef, dairy products, wheat, soy, potatoes, artificial sweetener, colorant, chemical flavors and GMO, which are associated with allergic reactions!
Felicia® Dry Foods Free of Harmful Additives
At the end of 25-day consumption period, specialists confirm that
The immune system strengthened
Digestibility improved by 96.8%
The amount and odor of stool reduced
A dynamic body structure improved
As a result of 25 days of regular consumption, you can observe that our cute friend's immune system strengthened, the amount and smell of stool reduced, strong and shiny hair formed, urinary tract and renal health are protected, digestibility improved and a dynamic body structure developed.
Ingredients
Dried salmon protein (32%), baldo rice, corn, salmon oil, peas, Anchovy Powder, brewer's yeast, anchovy oil, carob, hydrolyzed chicken liver, nucleotide yeast protein, dried sugar beet, minerals, prebiotic mannan oligosaccharides, seaweed, blueberry powder, Yucca extract, psyllium, marigold powder.
Analytical Ingredients
Crude Protein: 27%
Crude Fat: 12%
Crude Ash: 8%
Raw Cellulose (Fibre): 2.5%
Energy Value (per 100 g)
15,52 kJ / 37,09 kcal
Vitamin, Mineral and
Other Additional Ingredients
Vitamin A (E672): 20.000 IU/kg
Vitamin D3 (E671): 1.500 IU/kg
Vitamin E (3a700): 360 mg/kg
Vitamin C: 160 mg/kg
Niacin (3a314): 16 mg/kg
Copper (As Sulphate)(E4): 15 mg/kg
Zinc (As Sulphate) (E6): 80 mg/kg
Zinc (As Chelate)(E6) 20 mg/kg
Manganese (As Sulphate)(E5): 27 mg/kg
Selenium (As Selenite)(E8): 0.26 mg/kg
Glucosamine: 1.000 mg/kg
Chondroitin: 700 mg/kg
Omega-6: 3.5%
Omega-3: 0.7%
EU approved antioxidants
Transition in Food Change
Make sure that you change your pet's diet gradually. Instant change of the regular food you use can cause health problems for your pet. New and old food is should be mixed during this transition in order for the digestive system and metabolism to be adapted to the new diet. This gradual transition will help reduce the likelihood of the development of stomach upset following a diet change. You should start using the new food gradually in the course of 1 week so that your pet will not have any problems adapting itself to a new diet. Every day, you need to increase the portion of new food and reduce the previous food. Strictly, you should not add any home-made food to the diet during the transition to new food. If your food is reluctant about the food, try to hand feed the new food like a treat. Always have clean fresh water available next to the food. When starting a new food, the pet should not be left to starve. When you start new food, constantly check the stool, energy level of your pet for possible signs of intolerance and gastrointestinal discomfort.
25% Felicia®, 75% old food on Days 1 & 2
50% Felicia®, 50% old food on Days 3 & 4
75% Felicia®, 25% old food on Days 3 & 4
100% Felicia® after day 7
Amount of Daily Consumption
This calculator works out your dog's estimated daily feeding amount.
We recommend that you consult your veterinarian for detailed information.